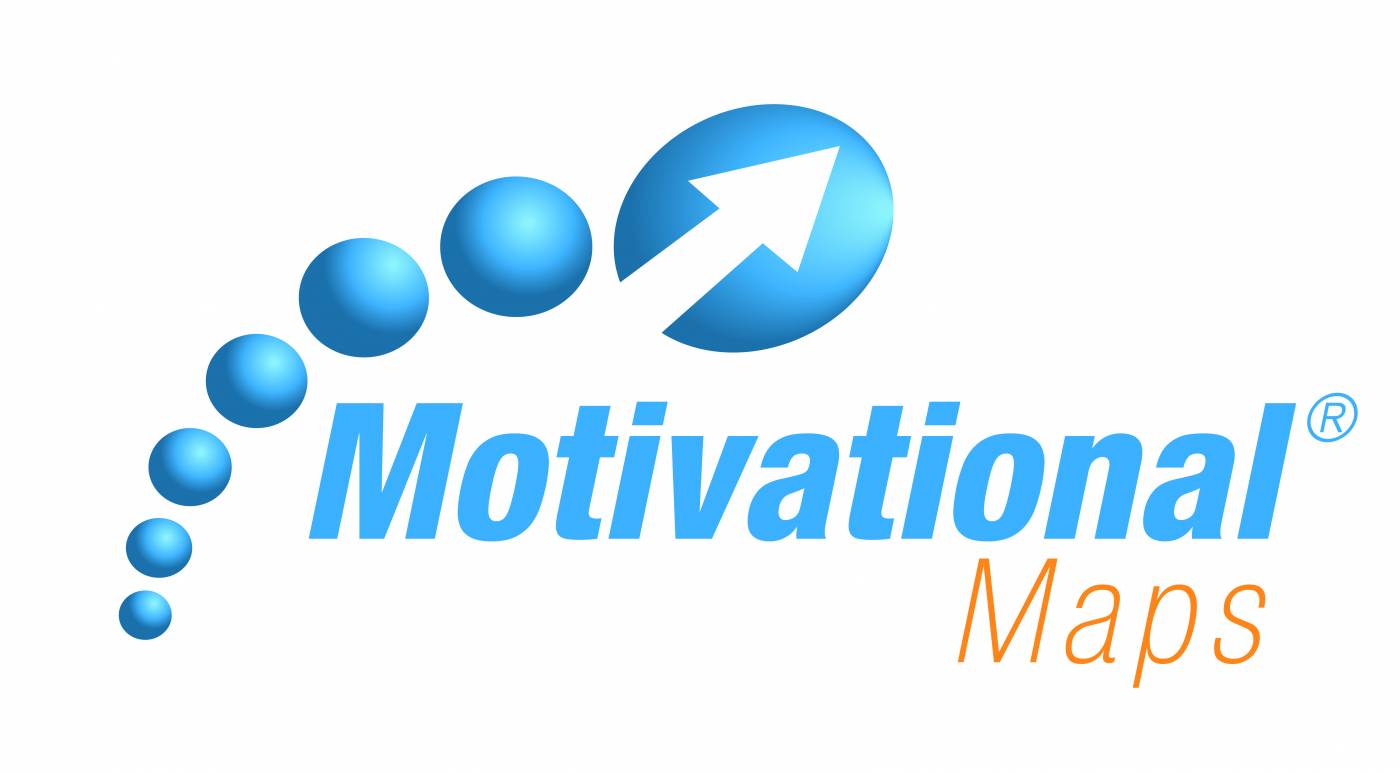 What are Motivational Maps®?
Motivational Maps® are an ISO accredited self-perception online assessment based on responses to a questionnaire that:
Identifies the different factors that motivate a person
Ascertains the type of motivation they want and need at work in order to drive high performance
Measures the extent to which their motivators are currently being met
Enables appropriate and personalised reward strategies to be identified
Enables action planning to maximise each individual's personal levels of motivation
Provides an insight into an individual's approach to risk, change and other preferences such as pace and way of responding to others
Nicky Cooksley of Rely HR & Training is a Licensed Practitioner for Motivational Maps.
What's involved in creating an individual Motivational Map®?
A Motivational Map® is created online by responding to 36 statements grouped into pairs and indicating whether there is a stronger or weaker preference to either statement.
Once the questionnaire has been completed a report is generated and analysed by the Licensed Practitioner before being given to the participant with additional supporting feedback if required.
How does the Motivational Map® work?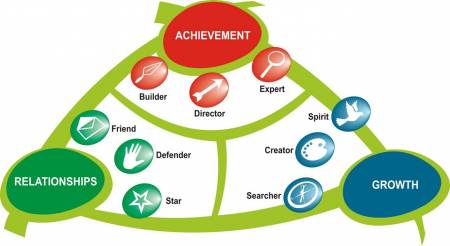 There are nine motivational factors in total, split into three distinct clusters.
Each motivational factor has specific traits and preferences: some are complimentary whilst others may create the potential for tension. A bar chart within the report displays the nine motivators in order of dominance and may also identify a dominant cluster if one is present. The report also identifies the extent to which each motivator is being fulfilled and gives a detailed insight into the top three and lowest motivators in the profile.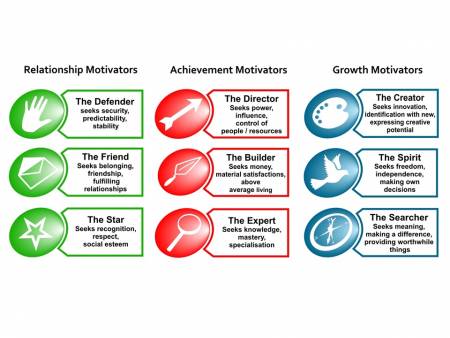 To get most benefit from completing a Motivational Map®, it's best to have a one to one session with the Licensed Practitioner.
Sky Entertainment, the RNLI, Waitrose, Royal Mail, United Nations and LV are just a few of the many employers who use Motivational Maps to help coach and develop their managers, leaders and team members
Applications for Motivational Maps®
When used with individuals, Motivational Maps® have many applications and benefits including:
Coaching - better self awareness in turn bringing increased motivation and performance
Appraisals and reviews - improved productivity and engagement
Succession planning - Developing management and leadship ability
Recruitment and retention - Ability to benchmark most likely candidates to thrive
Driving performance - targeted reward strategies
Team & Organisational Motivational Maps®
As well as individual Motivational Maps®, reports can be combined and using an algorithim a Team Map® and even an Organisational Map® can be produced. These are great for identifying how effective team members will be working together and provides an insight into which roles within that team, they will be most motivated by.
For more information as to how Motivational Maps® can benefit your staff, or to see a sample report, call 01305 889781 or contact us by email
Here's what one of our clients had to say about Motivational Maps®
"We were delighted with the insights that we gained from the Motivational Mapping. All members of the team were impressed by the level of accuracy of their individual maps and were given a much better understanding of their colleagues needs.
As a management team, it has been invaluable to understand what motivates our wider team and how we can make small adjustments to increase motivations and productivity. Nicky made the sessions fun, and very clear. Each member of the team gained a lot from the one to one feedback session with Nicky, and came away with an action plan. I would definitely recommend Motivational Maps with Nicky Cooksley of Rely HR & Training."
Celina Herbert - Operations Director - Unity 5 Ltd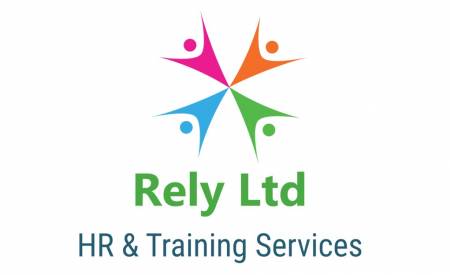 Opening Hours
We're here to help with professional & friendly HR advice & support between 8.30am and 6.00pm, Monday to Friday.
Call us on 01305 889781 or click on the button below to send us an email.
Get in touch