Outsourcing Your HR Function With HR Umbrella
HR Umbrella is a service allowing employers to outsource some or all of their HR function to us.
Tell us exactly what you'd like us to include as part of the outsourcing arrangement and we will build a package to meet your exact needs. Every task that can be part of an HR function can be included; it's down to you to decide just what level of outsourcing you want.
Typically, clients choose to outsource some of the following:
Drafting of employment contracts and offer letters
Provision of HR advice and management of HR issues that arise
Ensuring compliance with employment legislation
Administration of HR processes including formal procedures such as disciplinary hearings, long term and short term absence.
Flexible working requests
Management of maternity leave and pay arrangements
Administration or management of HR software system
Reporting at board level meetings on key HR statistics
Management of recruitment, selection and on boarding arrangements
Management of resignations, dismissals and employee disputes
So sit back and let us take the strain and more importantly, the responsibility of managing the HR function within your business, so you can get on with what you do best – running your business and making it a success!
Outsourcing, especially for SME businesses, is often the safest and most cost-effective way of ensuring a business's HR and employment obligations are correctly met and discharged, as opposed to either employing a specific member of staff to perform this key function or having an existing member of staff take it on as another duty.
With an outsourced HR service such as HR Umbrella, we become your virtual HR department. We can take on all or some of a your business's HR function. Once appointed we begin by conducting an in-depth analysis of existing HR systems and procedures and build an implementation programme with you from there.
Together we'll work out the exact amount of HR support your business is likely to need over a twelve month period so creating a bespoke HR service to meet your company's specific needs.
Minimum term is 12 months with the total cost of the service being averaged out into equal monthly payments. Contracting to take a 24 month service brings a discount. The annual cost is based on the number of staff employed, payroll and previous claims history.
Our HR Umbrella outsourcing package provides comprehensive cover of an HR function at a fraction of the cost of employing a full or part-time HR professional.
Other options to consider if HR Umbrella is more than you're looking for include our HR Essentials Package and Pay As You Go - HR Time Credits.
We know how difficult it can be for companies to keep up to date with HR best practice and employment legislation. That's why we're happy to conduct an HR Audit for any local company ABSOLUTELY FREE.
Book HR Audit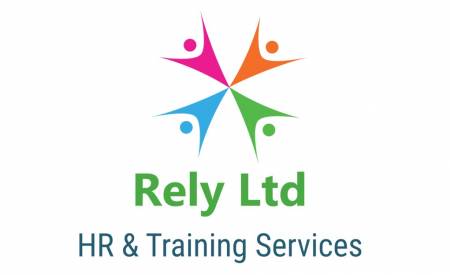 Opening Hours
We're here to help with professional & friendly HR advice & support between 8.30am and 6.00pm, Monday to Friday.
Call us on 01305 889781 or click on the button below to send us an email.
Get in touch