HR Essentials – Advice & Support In One Package
A subscription to our HR Essentials package guarantees access to advice and support on HR and employment issues when it's needed.
Help and support can be accessed by phone, email or video call and if needed, we can always attend your premises.
It's more than just an advice line
HR Essentials also includes as a credit either one or two HR Time Credits worth £90 each. These can be used towards the cost of some of our other HR services, for example creating an employment contract template .
It's your choice how you use the HR Time Credits, for example you might need us to draft a specific letter or perhaps attend a tricky meeting that you'd like our help with.
Additional features
As well as access to HR advice and support as needed and the two HR Time Credits, other features of the HR Essentials package include:
10% discount on employment contracts, staff handbooks, policies & procedures, letters and all other HR documents
Basic templates and forms provided at no extra charge
Employment updates
Annual review of employment contracts, HR systems & practices
Handling of initial ACAS early conciliation calls
Legally compliant and fully indemnified advice
What does a subscription to HR Essentials cost?
The cost of a twelve month subscription is based on the number of staff employed. From as little as £9.55 per week, cover can be purchased as a one off annual payment or for companies with more than 10 employees, payment can be made in monthly instalments.
If you're looking for access to a simple HR package that's got extra benefits, then HR Essentials is the package for you.
A subscription to HR Essentials means that you'll have access to HR advice and support from an expert when you need it.
Call us on 01305 889781 or get in touch by email for a quote.
Special offer for HR Essential subscribers when purchasing additional HR Time Credits
Our HR Essentials package already includes one or two HR Time Credits for use at any point during the subscription year. If an additional 10 HR Time Credits are purchased at any time during the subscription year, we'll give you one extra HR Time Credit as well.
If you're looking for more or less levels of HR support and advice, then take a look at our other HR packages:
HR Umbrella – use to outsource some or all of your HR function to us.
We know how difficult it can be for companies to keep up to date with HR best practice and employment legislation. That's why we're happy to conduct an HR Audit for any local company ABSOLUTELY FREE.

Book HR Audit
We offer employers who're contacting us for the first time, a free consultation of up to thirty minutes, to discuss an HR or employment matter with us.
Call on 01305 889781 or click on the button below to email and arrange a convenient time to speak.
Get in touch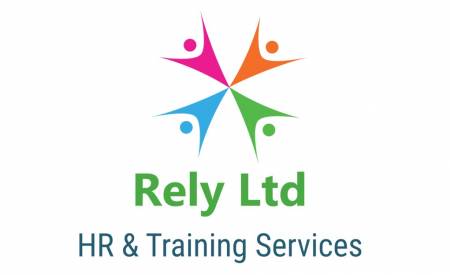 Opening Hours
We're here to help with professional & friendly HR advice & support between 8.30am and 6.00pm, Monday to Friday.
Call us on 01305 889781 or click on the button below to send us an email.
Get in touch