Read What Our Clients Think About Our Services
Ford Civil Engineering Ltd - Andy Baldwin - Director
Regarding HR Umbrella - our Outsourcing HR Package
Following a management buyout of the company, the new Board identified a need for professional and on-going support of our HR function. Whilst we have a workforce of about 90 employees, we did not employ a dedicated HR professional and decided the best option for us was to outsource to one instead.
We met with Rely HR to discuss our needs and because of their business-like but user friendly approach, we entered into a business partnership with them which has been in place for several years now. Rely are able to provide us with an all inclusive outsourced HR service tailored to our specific needs, which gives us an annual amount of their time and services, averaged out for monthly use.
Being involved in the construction industry, we operate across a large number of sites and employ staff in a variety of different job roles. Rely are always willing to visit employees on site or at their homes if, for example, a welfare visit is needed. They have provided us with several new employment contracts to suit our employees different job types and given us a great deal of advice and support with any HR or employment related issues along the way.
It has been a worthwhile and beneficial arrangement for us and has taken away any potential problems that could have arisen with us, as non-trained HR professionals, making the wrong decision on an employment or other HR issue. We were only too happy to recently renew our contract again and are planning to use their training services as well.
Gungho Marketing Ltd - Lucy Erskine - Executive Chairman
Regarding HR Umbrella - our Outsourcing HR Package
We've partnered with Rely Ltd successfully for the past 5 years. Nicky Cooksley's expertise and professionalism has provided the foundation for thorough HR mechanisms to ensure our staff are happy and our business compliant.
Her insight and professional approach has allowed our management team to focus on recruiting great people and scaling the company to where it is today.
Nicky has been relentless in her efforts to mirror our company ethos and culture when engaging with our staff and has created policies, procedures and best practice to allow our business to flourish. Thank you Nicky!
Quality Medical Solutions Ltd - Andy Bethell - Technical Director
Regarding HR Essentials - our Advice & Support Package & HR Time Credits
We have been using Nicky and Rely HR for at least 10 years to provide all HR support to our small business. They have provided really valuable support for many areas including recruitment, staff development, day-to-day staff management, disciplinary procedures and redundancy. They are always at the end of the phone with good advice and support, and we are always confident that we are dealing with any situation correctly. I have no hesitation in recommending Rely HR & Training for other small businesses in our position.
Marden Edwards Ltd - Joanne Phillips - HR Manager
Regarding HR Essentials - our Advice & Support Package, HR Time Credits & our Training Services
As an employer with over 160 employees, we've been a subscriber to Rely's HR Essentials service (formerly known as HR Lifeline) since 2013 and have found this to be of invaluable support and assistance. During this time, Rely has provided a variety of HR related letters and updated our terms and conditions of employment.
Nicky and her team have also provided advice and support on absence management, redundancies, settlement agreements (including direct liaison with employees' solicitors), employee disputes, grievances and other HR related issues.
We have also taken the opportunity to buy HR Time Credits and this too has proven to be extremely good value. Additionally, with only one employee in our HR department, it is important to have support for Directors when our HR Manager is on annual leave.
Rely also provide training on many topics which is presented in a clear and concise manner with supporting documentation that can be referred to as a reminder at a later date.
We can highly recommend Rely and shall be pleased to speak to anyone considering using Nicky's services.
Barry's Coaches Ltd - Michelle Hills - Director
Regarding HR Essentials - our Advice & Support Package
We have been working with Rely Ltd for a number of years and have found Nicky and her colleagues to be very approachable and professional. We rate Rely Ltd highly for their expertise and wealth of knowledge in HR.
Merlo (UK) Ltd - Peter Coward - National Aftersales Manager
Regarding HR Essentials - our Advice & Support Package & HR Time Credits
We've subscribed to Rely HR Essential Service (formerly known as HR Lifeline) for many years now and have been very pleased with the support and advice it has provided. As a small company with around 20 employees, we did not feel it would be cost effective to employ our own HR professional, but we worried that this would put us at risk of making costly mistakes without realising it. They offer us a comprehensive knowledge of HR regulations which means we can concentrate on our key objectives knowing Rely are taking care of all our company HR requirements.
Our MD at the time was introduced to Rely Ltd when they were recommended to help with assessing staff skills and training needs. Following the conclusion of that successful project and after discussing their services further, we decided that HR Essentials was the right package for us, used in conjunction with HR Time Credits. They are always so helpful and understand our business requirements and more importantly, the way we operate.
We rely on their speedy response to our HR queries and Nicky or a member of her team are always happy to visit us if the need arises.
Rokill Ltd - Chris Turner - Director
Regarding HR Essentials - our Advice & Support Package & HR Time Credits
Rely Ltd have provided first class HR Consultancy Services to our company for sometime now, covering such matters as revision of our company staff handbook, advice regarding grievances and disciplinary issues, TUPE, recruitment and selection and provision of many HR related documents.
They are always available to help with any HR queries we might have and provide reliable and down to earth advice. I thoroughly recommend their services to any company needing professional HR support.
Freshleaf Media Ltd - Katie Theisinger - General Manager
Regarding HR Essentials - our Advice & Support Package
As a small company we couldn't support a full time HR role, but having Nicky's expertise available just a phone call away, is invaluable to us. Very often we don't need any HR help for months, and then we'll have a few things in a row where we need her input and Rely's service is flexible enough to accommodate that. Plus, Nicky has taken the time to understand our business and is always really knowledgeable, friendly, and helpful. I recommend Rely's HR and their training services to anyone.
Double H (Nurseries) Ltd - Paula Clark - HR Manager
Regarding HR Time Credits - our Pay As You Go Package & our Training Services
Thank heavens for Rely Ltd!
I can't believe that it was over 7 years ago that we first used Rely's HR and Training services. Originally they came on board to provide bespoke training for our managers on employment legislation. Since then they have provided lots more first class and highly effective training on topics such as management and leadership skills, performance management, time management, motivation and communication skills.
They have also provided training for our entire workforce on equality and diversity. The training sessions are well thought out and usually quite interactive. They succeeded in making the equality and diversity training applicable, interesting and understandable to a multi-cultural workforce.
We employ about 170 staff as well as agency workers who help with peaks and troughs depending on the time of year. Whilst we have our own HR department, we've always used Rely's HR service on an ad-hoc basis (using HR Time Credits) to provide support and to act as a sounding board.
As a family owned business we like the fact that they took the time to understand how we work, our company values and the particular challenges of a multinational workforce.
They offer a vast range of HR services including carrying out welfare visits to employees who are sick, attend or chair any formal meetings that are needed, and we love the fact that we can ring or email them and we always get a speedy, detailed response to all our HR queries.
Magna Housing - Sarah Cartlidge - L&D Advisor
Regarding our Training Services
Rely Ltd worked with Magna Housing to provide us with a training package to improve our customer service which we called Better Connected. This was for both telephone and field based staff across a number of areas both in West Dorset and West Somerset.
The training that Rely Ltd provided for us met all the areas we wished to address and it also facilitated our employees to come up with their own set of messages and images that they continue to use as a timely reminder for giving great customer service.
C G Fry & Son Ltd - Kevin Murdoch - Director
Regarding our Training Services
Rely Ltd has provided C G Fry &Son Limited with Management and Communication Skills training over the past couple of years. We have been pleased with the quality of the training and the manner in which it has been conducted. We were very impressed with the bespoke training they did for us. They are easy to deal with and took on board all our suggested topics. Our participants have been happy with the course content and we as a company are seeing the benefits of the training. We look forward to working with them again in the near future.
Unity 5 Ltd - Celina Herbert - Operations Director
Regarding Motivational Maps
We were delighted with the insights that we gained from the Motivational Mapping. All members of the team were impressed by the level of accuracy of their individual maps and were given a much better understanding of their colleagues needs.
As a management team, it has been invaluable to understand what motivates our wider team and how we can make small adjustments to increase motivations and productivity. Nicky made the sessions fun, and very clear. Each member of the team gained a lot from the one to one feedback session with Nicky, and came away with an action plan. I would definitely recommend Motivational Maps with Nicky Cooksley of Rely HR & Training.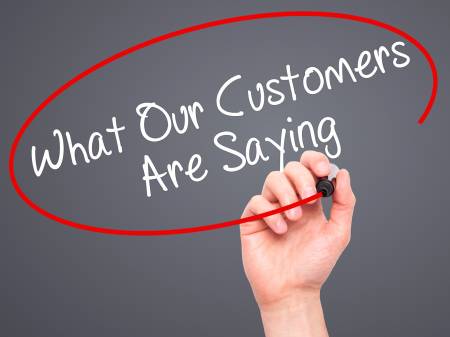 Opening Hours
We're here to help with professional & friendly HR advice & support between 8.30am and 6.00pm, Monday to Friday.
Call us on 01305 889781 or click on the button below to send us an email.
Get in touch