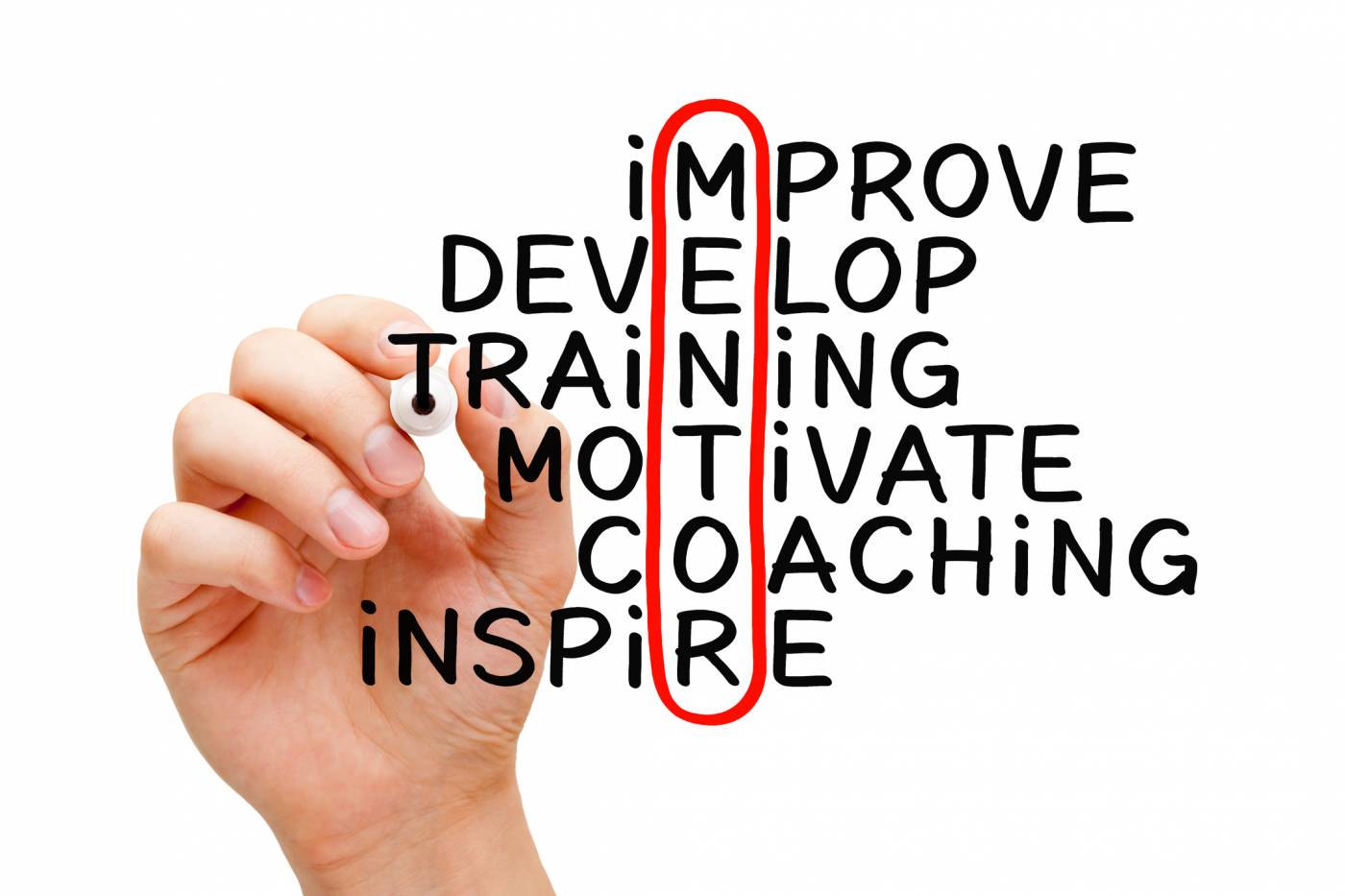 Training & Coaching - Business & Interpersonal Skills
With our range of business and interpersonal skills training and coaching, we can help your employees aspire and develop their skill sets, which in turn will help the development of your business
Ensuring staff keep their skills and knowledge up-to-date and that they remain competent to perform their duties is vital for the success of a business. A comprehensive training programme benefits not only the business, but also its members of staff and its customers.
We provide bespoke in-house training for groups of 3 or more people and coaching for 1 to 2 people, that is both effective and inspirational.
We're licensed practitioners for Motivational Maps®, a powerful self assessment tool to identify key motivational factors, working traits and much more.

Visit our page dedicated to Motivational Maps® to find out more.
Management Development Programme
We're proud to have created our very own Management Development Programme and even prouder that it's been so well received. Contact us for a copy of the full management development programme.
The Management Development Programme is suitable for new and experienced members of staff, at all levels including senior management.
Whilst the management development programme consists of four core modules, there are also a number of additional modules that can be added to increase the breadth of topics covered. The programme can be delivered to groups or individuals and you can choose to include how ever many modules that you want to.
We can also customise each module, adapting it to suit your employees' needs exactly.
The four core modules are:
Management & Leadership Fundamentals
Leadership & Communication
People & Performance
Team Work & Motivation
Additional modules available include:
HR Essentials for Non HR Managers
Communication including Assertiveness & Transactional Analysis
Time Management & Delegation
Disciplinary Meetings
Equality & Diversity
Customer Care
Modules are up to half a day in length, enabling participants to still spend time in the workplace during the working day
Enjoyable and effective training
We pride ourselves on creating and delivering enjoyable and effective training and development and have an impressive track record of working with clients and their employees to improve productivity and efficiency. We find that many new clients come to us as referrals from other clients or business groups. All our training and coaching is bespoke and so ensures a perfect alignment with the specific needs of both the business and the employees who undertake it. Once we understand what a client is looking to achieve we put together a detailed training proposal.
Cost effective training and coaching
We believe our prices are very reasonable, for example a module of the Management Development Programme will cost only £80 per person when a group of 10 attend. If you only have a small number of staff you want to attend, it may be that coaching is a better option or alternatively we can try and find another company who also have just a small number of employees they want to train in that same topic.
Coaching costs from £275 for a half day session, with discounts available when 4 or more sessions are booked.
Ongoing support
We realise that attending a training or coaching session is just the beginning of what can be a tough journey so in order to really encourage participants to stick with and work at the new techniques they've learned, we provide six months of support by phone or email.
We are more than happy to answer any queries they have, to recap on bits and pieces or give feedback on work they have prepared – almost anything that is needed to make sure the training or coaching we have delivered makes a really positive impact on productivity and effectiveness.
Our Training clients include housing associations, construction companies, charities, engineering firms, recruitment companies, accountancy firms, tele-marketing organisations and specialist hi-tech and IT companies.
Call us on 01305 889781 or contact us to discuss your employees' specific training or coaching needs.
Management & Leadership
Introduction to Management
Essential Skills for Supervisors
Dealing with Performance Issues
Conducting Disciplinary Meetings
Delegation & Time Management
HR Skills for Managers
Equality & Diversity in the Workplace
Communication
Interpersonal Skills
Assertiveness
Dealing with Difficult People at Work
Presentation Skills
Managing Change
Key Communication Skills
Life Positions and Improving Self Esteem
Sales & Service
The Sales Call Cycle
Providing Excellent Customer Service
Handling Complaints Effectively
Dealing with Difficult Customers
Designing & Running Sales Campaigns
Objection Handling
Negotiation
Get in touch to find out more
Opening Hours
We're here to help with professional & friendly HR advice & support between 8.30am and 6.00pm, Monday to Friday.
Call us on 01305 889781 or click on the button below to send us an email.
Get in touch

We offer employers who're contacting us for the first time, a free consultation of up to thirty minutes, to discuss an HR or employment matter with us.
Call on 01305 889781 or click on the button below to email and arrange a convenient time to speak.
Get in touch