HR Time Credits – Pay As You Go HR
No monthly or annual contract involved, just purchase a bundle of HR Time Credits to keep and use when HR help and support is needed.
HR Time Credits can be used as payment towards the majority of our HR services, including to:
Obtain advice and guidance on any HR or employment related matter
Purchase employment contracts, staff handbooks or other HR documents
Have us attend or chair a meeting for you (e.g. disciplinary hearing)
Renew a subscription to HR Essentials
Use against the cost of our training and coaching services
Have us carry out some project work
Once purchased, HR Time Credits don't have to be used within a set time – they remain available until they've been used
When you ask us to perform a task, such as draft a letter or provide some advice, we deduct the cost from your HR Time Credit balance. Each month when activity on your account has taken place, we'll send you a statement showing activities undertaken on your behalf, time taken and balance of HR Time Credits that remain.
Most activities are charged by the time taken to complete the task, whilst some services and documents (such as employment contracts and staff handbooks) have a fixed charge. Charges are rounded to the nearest 5 minutes.
HR Time Credits are available in blocks of:
2 hours for £180
5 hours for £440
10 hours for £850
20 hours for £1600
All prices exclude VAT.
Larger blocks of HR Time Credits are available if required.
The equivalent hourly rates that apply when purchasing 5 or more HR Time Credits drop progressively - the more you purchase, the cheaper the cost.
To purchase HR Time Credits or for more information call us on 01305 889781 or contact us by email.
Special offer in conjunction with HR Essentials
Our HR Essentials package already includes two HR Time Credits for use at any point during the subscription year. If an additional 10 HR Time Credits are purchased at any time during the subscription year, we'll give you one more HR Time Credit as well as a bonus.
HR Time Credits are ideal for obtaining HR advice and support on a pay as you go basis, or in conjunction with our HR Essentials package. If you're looking to outsource some or all of your HR function, then take a look at our HR Umbrella package as that will be more cost effective.
Free HR Advice
We offer employers who're contacting us for the first time, a free consultation of up to thirty minutes, to discuss an HR or employment matter with us.
Call on 01305 889781 or click on the button below to email and arrange a convenient time to speak.
Get in touch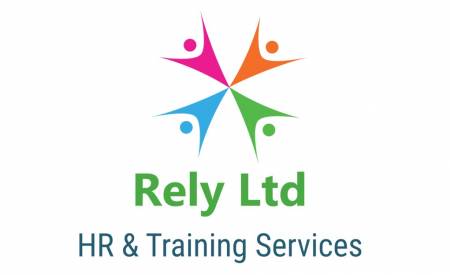 We know how difficult it can be for companies to keep up to date with HR best practice and employment legislation. That's why we're happy to conduct an HR Audit for any local company ABSOLUTELY FREE.
Book HR Audit
Opening Hours
We're here to help with professional & friendly HR advice & support between 8.30am and 6.00pm, Monday to Friday.
Call us on 01305 889781 or click on the button below to send us an email.
Get in touch