Here at Rely Ltd, we've been consulting with business owners and managers and liaising with HR departments for many years now. Employees are an essential element of any business, as, without employees, you'd have nobody to operate the business and serve your customers. The purpose of the HR (human resources) department is to look after all employee matters.
Such responsibilities include employment contracts, harassment, bullying, equality and diversity, performance and absence management, recruitment, assessments, and onboarding, and more. Operating throughout Dorset, we can assist clients within a radius of 60km of Dorchester. Our team is here to look after as much or as little of your HR function and processes as you require.
Not only can we assist your HR team with services and training, but we can also take the place of your HR team too. To get started, contact us now on 01305 889781.

The Number One HR Training Services
HR departments are commonplace as most businesses will have one. Those that do not usually outsource HR services to a company like Rely Ltd. In cases where a company does have its own HR team,

its

capabilities might be limited by a lack of training and understanding. If this describes your current situation, you

will

stand to benefit from the HR training services provided by us.
We can help with the development of your employees, instilling them with new skills intended to improve their performance. We do this through in-depth business and interpersonal skills training and coaching that's tailored to your business's requirements. This, in turn, helps with the development of your business and has a knock-on effect on the morale of your employees companywide.
What is the Purpose of HR Training
The purpose of HR training is to ensure that your HR staff are equipped with the skill sets needed to execute their duties to the best of their abilities. It ensures that they can handle all employee-related matters, providing quick and professional resolutions that support the business operations.
HR training ensures that staff have the full support in the development of their abilities and that their skills and knowledge are up to date. It ensures that your team remains competent and able to confidently perform their duties, ensuring that correct procedures are followed. Through comprehensive training, not only does the individual benefit but so too do the customers and the company as a whole.
Skills You'll Learn

With Our

HR Training Services
At Rely Ltd, you'll learn all the necessary HR skills during the course of our Management Development Programme. The programme is suitable for new and experienced HR team members, regardless of what level they're operating at. You'll learn a variety of skills, such as:
Disciplinary Process and Handling Grievances

Employment Rights and Entitlements

Performance and Absence Management
Employment Contracts and Terms and Conditions

And More
The training that we provide is tailored to your business's requirements – once we know what these are, we'll put forward a detailed training proposal.
About Our HR Training Services
All our HR Training services are entirely bespoke and align with the needs of the business enlisting our expertise. The cost of our Management Development Programme is just £80 per person so long as a group of ten attends. If your group is smaller than ten, we can suggest coaching as an alternative. Or we can try and find another company training a small number of employees who would be happy to share their session.
If you choose the coaching route, this costs just £275 for a half-day session. If you book four or more sessions, we can make discounts available.
Bespoke In-House Training
Our in-house training is entirely bespoke, perfectly aligned with your business's requirements. And we don't just call it a day once you've concluded your training. Once your team has returned to you to continue their duties, we'll be on hand either by email or phone to provide ongoing support for the next six months.
During this time, we can answer questions, recap areas covered during the training, and provide feedback to help your HR team members implement the training they've received into their daily duties. Whatever is needed to ensure that the training sinks in and has a positive and meaningful impact on business operations, we'll see that it happens.
We've provided bespoke training for countless clients over the years, including:
Housing Associations

Construction Companies

Charities

Recruitment Companies
Free HR Advice
We offer employers who're contacting us for the first time, a free consultation of up to thirty minutes, to discuss an HR or employment matter with us.
Call on 01305 889781 or click on the button below to email and arrange a convenient time to speak.
Get Help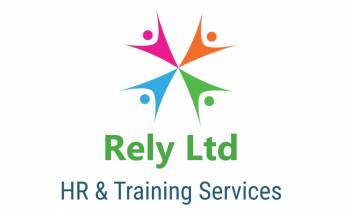 Opening Hours
We're here to help with professional & friendly HR advice & support between 8.30am and 6.00pm, Monday to Friday.
Call us on 01305 889781 or click on the button below to send us an email.
Get in touch