Professionally drafted HR Documents you can rely on
Did you know that employers are legally obliged to provide employees with either a Written Statement of Particulars or an Employment Contract within the first 8 weeks of employment?
What's the difference between the two you may ask? A Written Statement of Particulars is a very basic document and offers the employer very little in terms of security.
Whatever type of employment contract you need be it Permanent, Fixed Term, Zero Hours, Casual, Annualised Hours or Term Time Only – and we will always advise you on which type will suit your needs best – we'll be able to help. We'll create a bespoke master employment template for you to be able to use again and again, at a very affordable price.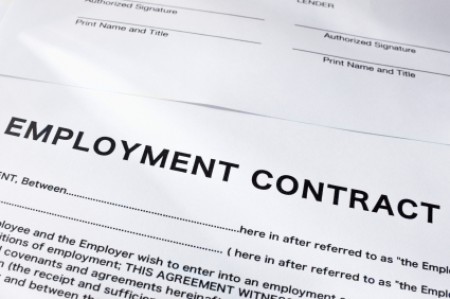 Our advice is always to use a professionally drafted Employment Contract as this will provide protection and security that suits your Company's specific needs. Don't be tempted to search for templates on line that you can cut and paste as this often leads to the creation of a virtually useless document.
We also provide Directors Service Contracts, Employee Handbooks, template or bespoke HR letters and forms, policies and procedures.
Our Employee Handbooks are comprehensive and cost effective. They are updated regularly and designed for use online or in printed format. Based on our own template, this can be customised if required to meet your Company's exact needs.
Contact us if you'd like more information or would like to see a sample of any of our HR documents, including our Employee Handbooks.
HR ADVICE FOR FREE
We're offering up to 30 minutes of free advice & recommendations the first time you contact us for help on any HR or employment related matter.
Call us on 01305 889781 or click the button below to send us an email or request a call back.
Help! I need some HR advice.
FREE HR HEALTH CHECK
We know how difficult it can be for companies to keep up to date with HR best practice and employment legislation. That's why we're happy to conduct an HR Health Check for any local company ABSOLUTELY FREE.
Get my Free HR Health Check