Welcome to Rely Ltd! We are the leading HR outsourcing company here in the UK providing people management solutions for companies. Our team of people management specialists will make sure to offer your small business the HR support it needs to excel. 
Here at Rely Ltd, we are an independent HR outsourcing and training company, with operations spanning Dorset and Dorchester. Our HR support operations are owned and run by Nicky Cooksley, and we have been in the HR outsourcing business for over 15 years.
Our team of HR outsourcing specialists have been helping small business owners with outsourcing HR tasks for many years now. We are certain that our HR outsourcing services are what your company needs for its human resources administration and management.
Please contact our HR outsourcing experts here at Rely Ltd now on 01305 889781 or email us at nicola@rely.company for the best outsourced HR services you can get.
The Best HR Outsourcing Services
Have you been on the lookout for the best HR outsourcing firm you can find locally? Are you experiencing a few bumps with your current HR department and would like to provide it with the proper consultation and training? Well, if that happens to be the case, look no further than Rely Ltd. 
Our team of HR experts are pioneers in providing HR-related advice for all types of companies. We help companies deal with their employment issues, in addition to creating employment contracts, and even provide them the HR support and training that is necessary for them to excel.
Our team here at Rely Ltd operates all throughout Dorset in addition to anywhere that is within a 60km radius from Dorchester. Our operational areas include Poole, Ringwood, Portland, Ferndown, Bournemouth, Bridport, Blandford, and Yeovil. Ever since being first established in 2005, our team has been delivering nothing less than the best HR consultations and training this area has seen.
We can assist your company with all aspects of its employee relations, employment issues, and even the training and coaching of your staff. Our training programmes cover all sorts of topics such as Customer Care, Management and Leadership, Interpersonal Skills, and many others. 
We offer you the option of looking after as much or as little of your HR duties whenever you feel like outsourcing them. For that, we offer three HR packages that range from comprehensive HR coverage to a pay-as-you-go service.
Our offices operate Monday to Friday 8.30am to 6.00pm.
What's Involved in HR
Some of the responsibilities that fall under the scope of the HR department of any company include everything related to employee affairs. Here at Rely Ltd, we will handle whatever HR task you delegate to us as part of our HR outsourcing service. We will offer you a comprehensive service that is guaranteed to meet all the HR administration needs of your company. The sky is really the limit when it comes to the scope of HR services our team can provide you with.
Some of the tasks that are involved within the scope of HR services include the management of HR issues that arise and the provision of HR advice, handling flexible working requests, drafting offer letters and employment contracts, and managing maternity leaves and their payment arrangements ensuring the compliance with the company's employment legislations.
Other responsibilities include reporting HR statistics to board meetings, administration of HR processes that include disciplinary hearings and absence management, managing recruitment processes, and managing possible resignations, dismissals, and employee disputes.
So, relax and let our Rely Ltd HR specialists take care of the responsibility of managing your HR department and responsibilities. We guarantee to make your HR departmental functioning a success.
Benefits of Outsourcing Your HR
When you decide to work with our team here at Rely Ltd for your HR needs, you would also be signing up to all the benefits that come with our professional service. No matter whether you need your employee handbooks, contracts, or privacy notes handled, rest assured that our team is up for the job. 
The employment contracts we supply your company with are meticulously drafted to ensure both you and your employees' rights.
We also offer a wide range of contracts available that include all the necessary key clauses an employer might need for their own protection. Our contract types include zero hours, casual working, home based/remote work, term time only, annualised hours, and permanent and fixed term contracts.
Our fully compliant contracts can be used across all job types as we'll adapt them to suit the exact circumstances of the employee, employer and job role.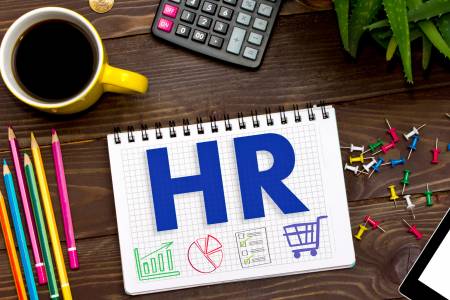 Our HR Training Services
The range of HR training services we offer here at Rely Ltd is comprehensive. Our team of HR experts can help your team gain the interpersonal and professional skills they need to excel in their positions. This shall, in turn, contribute to bettering your company as a whole. 
It is our duty to make sure that your staff retain their skills and knowledge. Our training services will sharpen your team's skill sets and ensure that they are competent in performing all their duties crucial for the success of your organisation. Investing in a proper training programme will not only benefit your employees, but also your company as a whole.
Here at Rely Ltd, we are able to provide you with the best in-house bespoke training sessions for groups of three or more employees, or even coaching sessions for one or two of your employees. We are proud to have our very own Management Development Programme that is quickly gaining popularity. Please contact us in order to take a look at our full Management Development Programme.
This particular programme is perfect for new and seasoned employees, no matter where they stand in the workplace hierarchy. Our Management Development Program consists of four main modules in addition to a number of extra modules that you can add in order to boost the scope of the training being delivered. This programme can also be offered to single individuals or even groups where you will have the choice of picking how many training modules to be included. 
These different modules are highly customisable to each and every one of your employees' needs and requirements. Some of our modules include People and Performance, Leadership and Communication, Teamwork and Motivation, and Management and Leadership Fundamentals.
Some additional modules we also cover include Disciplinary Meetings, Customer Care, Equality and Diversity, Time Management and Delegation, HR Essentials for Non-HR Managers, and Assertiveness & Transactional Analysis. All our modules require up to half a day to complete, so that participants can still put in some work during that day.
We are proud to offer some of the most effective and engaging training techniques HR administrations can find. Our training is highly effective in boosting the productivity and efficiency of employees in the workplace. We have found that a great portion of our new clients come to us after receiving referrals or hearing about us from other business owners.
The training sessions we provide clients with here at Rely Ltd are entirely bespoke in order to ensure an efficient delivery for each group. After becoming familiar with what our clients aim to achieve with the help of our training modules, we will put out a bespoke training proposal.
The training modules and coaching sessions we offer here at Rely Ltd are priced very reasonably. For instance, a Management Development Programme will cost £80 per person when a group of ten are included. In the case that you would like to include a smaller number staff members, you might want to undertake coaching sessions, or alternatively try to link up with another company. Coaching is £275 for a half-day session, and discounts are possible with more than four sessions scheduled.
Free HR Audit
In case that you are worried that the HR processes you currently follow are unreliable, or are not in-line with legislations, then our FREE audit is for you. The Rely Ltd team can arrange for a FREE HR audit that can help spot the holes in your current HR practices. Whether you need an entire HR department evaluation, or even a single contract revision, our team has got you covered.
Motivational Maps
Motivational Maps are a great tool that can be utilised in order to diagnose what career aspects an individual might be drawn to. These maps are an ISO accredited self-perception tool that uses a questionnaire in order to come to a conclusion that helps spot the different elements that might interest and motivate an individual.
Companies can utilise motivation maps in order to assess the type of motivational techniques they might incorporate into their workplaces. They might also use them to measure how much their current motivators are benefiting them. Through these techniques, companies can plan out ways to incorporate effective reward mechanisms that can maximise employees' levels of motivation. 
Nicky Cooksley is an entirely licensed practitioner for Motivational Maps here at Rely Ltd. So, how does one create the perfect individual Motivational Map? 
Motivational Maps are generally fabricated online after relaying input to 36 statements and specifying a stronger or weaker connection to one of the two statements provided at once.
After the survey is completed, each individual receives a comprehensive report from our Licensed Practitioner summarising the results and giving recommendations.
But how do Motivational Maps work?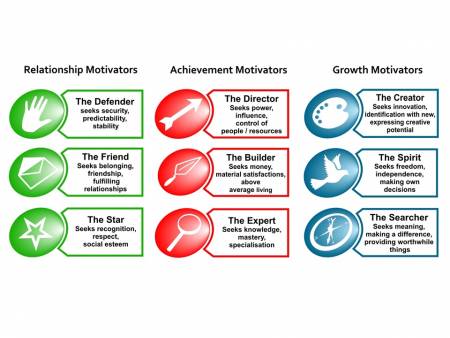 There are generally nine motivational factors that are divided into three separate clusters. Each one of these motivational factors takes on specific types of preferences and individual traits. Not all of these elements are complimentary, as some might form some potential for tension build-up. A bar chart is then displayed depicting the nine dominant motivators in their order of dominance, and a dominant cluster might also show up if one exists. 
The report you receive with your motivational map shall identify which of these motivators happens to be fulfilled, and even implies the top and lowest three that are most and least impactful. 
In order to get the biggest benefit from your Motivational Map, we recommend that you have a conversation with our Licensed Practitioner here at Rely Ltd.
Some of the biggest corporate names frequently utilise Motivational Maps in order to boost employee morale and develop the skills of their team members, leaders, and managers. Some of the benefits that come with the use of Motivational Maps include coaching and guiding your teams to self-awareness that can increase efficiency and motivation in the workplace. This tactic can also help your company with its appraisals and reviews, which, in turn, yields increased engagement and productivity. 
In addition, this can also help with succession planning and with developing the leadership and management capacities of your team. Moreover, it can also boost morale and drive performance by using the proper reward tactics. This might even boost your employee retention rates!
Temporary HR Cover
For businesses looking at outsourcing their HR duties to HR administration professionals, Rely Ltd is the HR outsourcing service for you. In the event that your company's HR department is taking its annual leave, worry not, for Rely Ltd's HR outsourcing services will have your HR duties covered.
Some of the reasons as to why a company would have to seek HR outsourcing services include maternity leaves, secondment, interim periods between changing HR management, extended holidays and sabbatical leaves, among others. 
Here at Rely Ltd, we have different levels of HR outsourcing support services available to support all your HR needs. We will be able to spend time with your company as needed, in addition to supplying your company with the HR support it needs by email or phone. Rely Ltd will manage HR situations on your behalf in addition to producing the HR documents and contracts you might need.
HR Training Modules
The HR training modules we provide our customers with include Management and Leadership, Communication, and Sales and Service aspects.
The Management and Leadership modules include a wide selection of programmes, including Introduction to Management, HR Skills for Managers, and Conducting Disciplinary Meetings among others.
The modules for Communication training include Interpersonal Skills, Presentation Skills, and Assertiveness Skills among others.
The Sales and Service training modules include Negotiation Skills, Objection Handling, and Dealing with Difficult Customers among others.
HR Packages
Here at Rely Ltd, we offer all sorts of levels of HR outsourcing support services. We have three different levels of HR support services that we offer our clients in order to suit their different requirements. These three levels are similar in terms of the level of support and quality advice we offer our clients.
One HR package we offer is what we call the "HR Umbrella". This level of service provides our customers with the HR support that looks over the entirety of their HR requirements. This service is available for a monthly fixed payment, and is designed to meet the different needs of each company.
Another HR service package we offer our clients would be the "HR Essentials" package. This package includes a combination of HR advice and additional support towards daily HR tasks. It also includes discounted price rates on staff handbooks, employment contracts, and other HR tasks. The pricing of this service is entirely dependent on the number of employed staff. 
And finally, we offer an "HR Time Credits" service package. This level of HR support basically entails a "Pay as You Go" protocol where companies can come to us for any individual HR tasks that they might require assistance with.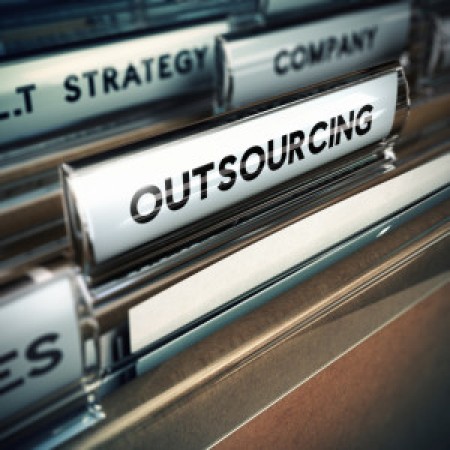 HR Advice and Support
Here at Rely Ltd, we provide our customers with the widest range of HR outsourcing services. Our HR support includes all sorts of outsourcing elements that might include consultancies, contracts and documents, HR software systems access, assessments, temporary HR department cover, HR training, and more. 
Our team of HR experts here at Rely Ltd can assist you with outsourcing all sorts of HR responsibilities. These include restrictive covenants and contact terms, flexible working requests, performance and absence management, and grievance meetings and disciplinary processes.
We can also assist companies through providing bullying and harassment policies, employment entitlements, rights and legislations, handling the dismissal of staff and disputes, short time working, layoffs, and redundancy. We also have the ability to provide data protection for employees, subject access requests, and privacy notices. Moreover, we also include settlement agreements, TUPE, recruitment, onboarding, and even assessments.
Choose Rely for HR Outsourcing
No matter whether you are looking for HR administration training services or HR software, our team at Rely Ltd have got you covered. Even a small business can find it difficult to stay on top of all its HR duties. Getting your company's HR administration duties wrong can be quite costly, especially if you happen to receive an employment tribunal claim, let alone happen to lose it.
With our HR outsourcing services here at Rely Ltd, you will be able to get on top of all your company's HR duties. We have over 15 years of stellar HR outsourcing experience under our belt, and our excellent HR advice specialists are up to handling all your HR needs. Our HR document and employment contract creation services are entirely legally compliant.
Our team of professional and friendly HR experts are dedicated to offering small business owners the best HR outsourcing services that would help them get their business rolling.
Contact Our Human Resource Experts
If you have been looking for the best outsourced HR service you can get in Dorset and Dorchester, look no further than Rely Ltd. For over 15 years now, we have been providing human resources administration services for clients looking to outsource HR duties. 
Here at Rely Ltd, we believe that outsourcing human resources administration is the best tactic a company can adopt in order to reduce the hassle of HR related tasks. When you first decide to contact our HR outsourcing team, you will get the chance to benefit from a free thirty-minute initial consultation in order to discuss HR administration outsourcing. 
Please do not hesitate to contact our team with any enquiry you might have. Call us now on 01305 889781 or email us at nicola@rely.company.