HR might be considered one of the most critical elements in business management. Here at Rely Ltd, we are happy to offer the premier HR Consultancy Services for UK businesses regardless of the size and complexity of the situation.  
We understand that personality quality and behaviour in a business environment plays a massive role in the efficiency of the workplace itself. So, we are specialists in creating a healthy business environment for all to function. 
If you face an organisational problem or want some excellent HR services, Rely Ltd can help your small business grow and reach its goals. Our HR specialists are ready to tackle any problem under any circumstance to build a healthy business environment. To learn more, get in touch with our friendly team by calling us on 01305 889781, and we will answer your inquiries. Alternatively, you can email us at nicola@rely.company, and we will get back to you as soon as possible.
Outstanding HR Consultancy Services 
You have come to the right place if you are looking for HR support for your new business or strong company. Here at Rely Ltd, we focus on offering the best HR Consultancy services for all your unique needs in the workplace. We know we can assist you to discover the finest and most realistic HR solutions to whatever problem you may be experiencing. This is because we have a strong grasp of the people and employment challenges firms confront after years of being there and sitting on tribunal panels reviewing cases.
We personalise our HR Consultancy packages to fit your unique needs and requirements for your businesses and workplace. We would love to give you advice and help you choose the right HR package you need to excel in. 
We can assist your small business with all areas of employee relations, HR, and employment-related concerns, as well as management and leadership training, interpersonal skills training, customer service training, and a variety of other essential skill subjects.
Our HR Consultants form long-term connections with you in order to provide fully individualised HR outsourcing solutions that are perfectly tailored to your business needs. 
Here at Rely Ltd, we take pride in all the HR services we offer to businesses small and complex all over the UK. We can assist your workers in striving and improving their skill sets with our spectrum of business and interpersonal skills training and coaching, which will help your firm grow.
 Our long years of experience in the HR industry allowed us to work with big businesses and small to provide HR support in all aspects of their HR matters. Our professional team has dealt with many scenarios with ranging complexities. We deal with each case uniquely depending on the needs to get the best practice out of it. 
 We want to simplify your business from the personal aspect by using our HR services. We take care of HR consultancy for your business, and we can support you as much and as long as you wish. We will help you get the HR essentials so that everything goes smoothly, starting at hiring and ending with firing. 
About Our HR Consultancy Services 
We are proud to offer a wide range of HR Consultancy Services to fit your businesses needs. We are committed to providing you with flexible HR solutions to support your structure. We provide you with a wide range of HR packages to make you more comfortable with the HR processes in your workplace.
Through our long experience and extensive training, we are glad to be offering HR advice and support to your business. We are ready to listen to what is going on with you, consult and give you the best legal, practical HR knowledge guidance on any needs like recruitment. 
Aside from consulting, we also offer employment contracts and HR documents to fit your needs for all processes. Our professionals can also provide you with handbooks, policies, and privacy notices. We also offer a temporary HR Cover if your HR professional is unavailable to support you with your next project. 
Alongside our renowned HR Consultancy Services, we also offer HR outsourcing with HR Umbrella. Let us know exactly what you want us to include in the outsourcing agreement, and we'll put up a package to suit your needs. Every job that can be part of an HR function can be incorporated; the amount of outsourcing you desire is entirely up to you.
So, get in touch with us today so we can understand your needs and explain how we can help you with our HR solutions. 
What does an HR Consultancy do? 
If you do not understand what an HR Consultancy exactly does, don't worry. Rely Ltd provides expert advice and services to assist organisations in increasing the effectiveness of their HR operations and effectively implementing new rules and processes. Companies frequently respect our capacity to provide an objective outsider's perspective. The scope of services includes everything from human capital strategy to designing and implementing a compensation and benefits framework to HR department restructuring.
Rely Ltd is frequently brought in to solve a specific issue or deficiency and is responsible for assessing, auditing, proposing, and implementing a policy to address the problem and promote organisational change.
Our HR Consultancy's goal is to help you with any HR support you might need, whether it is putting in some policies and handbooks, helping with the hiring process, or setting a healthy environment in the workplace. We are happy to consult with you and help your business thrive through its employees. We know each company has its uniqueness, which is why we offer a long list of various HR services and HR packages to help you with any need you might have, whether it is complex or straightforward.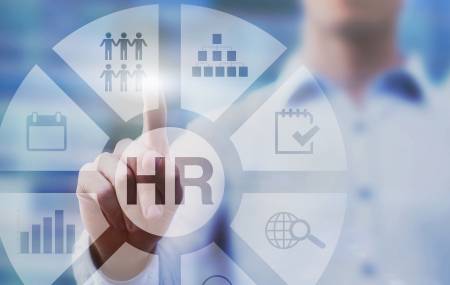 Now, if you know you might need hr consultancy services, there are always certain qualities to look out for. The HR Consulting Service you choose for your business matters because their work will reflect and propel all aspects of your business. You need the HR Consulting Service to be all-comprehensive and understands the need for cross-functional HR solutions in industries no matter the service. 
Here at Rely Ltd, we are happy to offer you HR Services and HR Outsourcing perfectly tailored to your needs. We have been able to continuously expand our skills by learning HR knowledge and staying up-to-date with all the new trends in the industry. Our long experience in the field will give your business an advantage. It would be best if you had a team exposed to the ground and problems to develop the best solutions. You will be able to witness the change in the workplace through our HR work. 
Aside from our substantial experience in HR services, we have excellent communication and people assessment skills to help you set up your small business. We also offer HR Consultancy training to help employees develop their skills which would build your business massively. 
So, if you are looking for an HR Consultancy Service that helps you when it comes to all HR aspects and goes the extra mile to improve your business through its people, Rely Ltd is the right HR Consultancy company for you. 
Advantages of Hiring an HR Consultant 
Having a new business necessitates concentrating on a variety of things for it to continue to develop. Unfortunately, this might be pretty overwhelming, leading to the neglect of vital concerns such as HR.
It's just as essential to look after your staff as it is to look after your customers. That's where human resources come in. This is the department in charge of employee relations and keeping them informed about the firm.
Knowing that the task is being done by a professional takes away some of the stress that comes with HR. Moreover, there are several benefits to employing an HR consultant.
An experienced HR Consultant can be a great asset to your business. The HR Consultant is in charge of hiring qualified people. It is their job to identify talents and see if they match the company's vision and requirements. Moreover, an HR Consultant ensures your company is working under the law depending on the country. An HR Consultant also offers expert advice on any employee experience and related questions. Moreover, they can prepare training sessions to boost the business values through workshops.
Our HR Consultancy Training 
Here at Rely Ltd, we take pride in offering HR Consultancy training and coaching. We can assist your workers in striving and improving their skill sets with our spectrum of business and interpersonal skills training and coaching, which will help your firm grow.
Keeping employees' skills and knowledge up to date and ensuring that they are competent to execute their tasks is critical to a company's success. A well-rounded training program helps not just the company but also its employees and consumers. We provide practical and inspiring customised in-house training for groups of three or more individuals and coaching for one to two people.
Alongside our business and interpersonal skills training, we offer a wide range of HR Consultancy training such as Motivational Maps and Management Development Programme. To learn more about what each has to offer, visit our training page, or you can get in touch with our team, and we would be happy to explain anything you might need.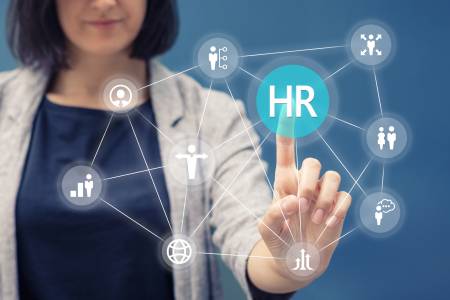 Employment law and HR best practices are constantly evolving, making it difficult for employers to stay on top of a role that should be equally vital to a firm with five employees as one with hundreds. You might need the right experience and exposure to our HR Consultancy services to help you through quickly and efficiently. 
You can rest confident by trusting us to conduct an HR Audit to ensure that your HR systems and documentation are compliant.
Our free HR Audit examines a company's HR systems and processes, policies and procedures, employment contracts, and employee handbooks and assesses compliance with current employment regulations and best practices. Any areas that are out of compliance or need improvement will be highlighted to assist you to avoid expensive HR errors. Our HR Audit is all-inclusive and will leave you in the best state.
So, get in touch with us today by calling or emailing us to get a free HR Audit. We will review all the essential HR documents your business counts on.
Why Choose Our HR Consultancy Services? 
Humans are the most vital aspect of the business as they bring success. However, we recognise that for the company to succeed, it must have the right team and HR management methods to help sustain the business and maintain talent while increasing efficiency. 
Rely Ltd is your go-to HR consulting service for your business here in the UK. We are experienced in offering a diverse range of HR services that companies small and big might need, ranging from simple help to HR outsourcing packages to help your business out during a specific time. We also help diverse clients ranging from the construction and electronics industry to transport and charitable trusts. 
We also take pleasure in designing and delivering engaging and successful training and development programs. We have a proven track record of assisting customers and their staff in increasing productivity and efficiency. Many of our new clients are referred to us by existing clients or business organisations.
 All of our training and coaching is tailored to the unique needs of both the company and the individuals participating in it. We put together a thorough training proposal when we understand what a customer wants to achieve.
Now that you have learnt what Rely Ltd can do for your business, we are confident you will come to us for the best HR support. We are happy to provide a wide selection of HR packages to fit your needs. In addition, our professional team is ready to consult and give you the best advice to boost your work environment and increase productivity in the workspace. 
If you would like to book a session or still have inquiries, please do not hesitate to contact our friendly team by calling us on 01305 889781, and we are more than happy to help you through our process and what can be best for you. Alternatively, if you prefer the written method, you can email us at nicola@rely.company or fill in our online contact form, and we will get back to you as soon as possible.
Opening Hours
We're here to help with professional & friendly HR advice & support between 8.30am and 6.00pm, Monday to Friday.
Call us on 01305 889781 or click on the button below to send us an email.
Get in touch