Are you looking for reliable HR solutions? Human resources is easily one of the most important elements of any organisational structure as it handles the management of the employee lifecycle and administering employee benefits. As such, a company simply cannot operate without at least one HR representative. Here at Rely Ltd, our team of HR advisors work with businesses of all sizes, ensuring HR compliance.
HR is involved in many facets of a business, from recruiting and firing employees to processing payroll, conducting disciplinary actions, updating policies, maintaining employee records, and more. At Rely Ltd, our HR advisors work as an integral part of your team, handling all the responsibilities that fall under the purview of human resources. We provide a range of HR services intended to assist small business employers.
With several HR packages available, there's bound to be one that suits your business's needs. To find out more, give Rely Ltd a call today on 01305 889781.
The Go-To HR Advisors
Regardless of how small a business is, staying on top of HR responsibilities is a full-time commitment. The average employer does not possess the time or knowledge to effectively run an HR department solo. Without the help of a professional, an employer can end up making costly errors. For instance, if you're served with an expensive employment tribunal, this is bad enough, and that's assuming you win.
The good news is that you don't have to go it alone, as our HR advisors are here to help you deal with any employee relationship and HR issues you'll likely encounter. Keep reading to learn more about our HR advisors and how our HR solutions can benefit you.
About Our HR Advisors
Our HR advisors have over 16 years of experience in providing sound and practical HR advice, which is fully indemnified. The Rely Ltd team are here to provide professional and friendly support for employers in charge of small businesses. We can assist in all areas, including:
The consultancy services provided by our HR advisors are wide-ranging, providing access to specialist software systems, assessments, temporary HR cover, training and much more. We can help with all manner of HR and employment situations, ranging from contract terms and restrictive covenants to bullying and harassment, disputes, flexible working requests, and more.
What Exactly is an HR Advisor?
The purpose of an HR advisor is to advise both clients and employers on the recruitment of new employees and the retention of existing ones. An HR advisor is typically involved in assisting hiring managers with building their interview skills and creating job role descriptions. An advisor is also involved with researching performance evaluation methods and creating company policies. In short, an HR advisor is responsible for ensuring a healthy work environment exists within an organisation by advising and assisting the HR department.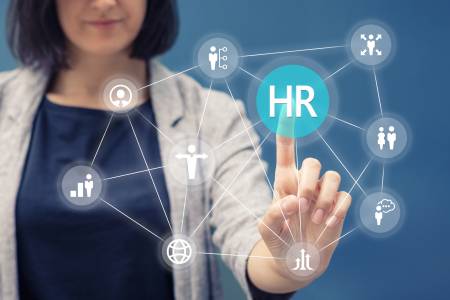 Benefits of Having an HR Advisor for Your Business
There is a multitude of benefits to enlisting an HR consultant to advise your HR department. These benefits can greatly assist your team with performance management, recruitment, compliance, training, and development. Such benefits include:
Unparalleled Expertise
Ensured Compliance
Urgent Response
Better Time Management
Employee Development and Training
Improved Performance Management
Effective Recruitment
With the help of an HR advisor, you can make sure that your team remains compliant with the strict rules and regulations of your industry. HR matters can arise at short notice, and if an HR team is not present to handle such issues, an HR advisor can step into the fold. An advisor can also help improve your recruitment performance, develop members of your HR team, improve time management, etc. To hear more about the benefits of using an HR advisor, contact Rely Ltd today.
Our HR Training Services
We can help your employees flourish with new and expanded skill sets through our range of business and interpersonal skills training and coaching. Our training is entirely bespoke and designed for groups of three or more. We can provide coaching for 1-2 people. We're licensed practitioners for Motivational Maps®, which is a powerful self-assessment tool used to identify motivational factors, working traits, etc.
We've also created our own management development programme that covers modules ranging from leadership and communication to teamwork and motivation. To learn more about the cost-effective training that we provide, browse our website or give us a call today.
Free HR Audit
If you have concerns about your current HR practices and would like to seek a professional opinion and more, contact Rely Ltd to request a FREE HR audit. We'll audit whatever system you have in place and provide you with honest and constructive feedback. If you simply require an employment contract reviewed or help with any other small tasks, we're here to help in any way we can.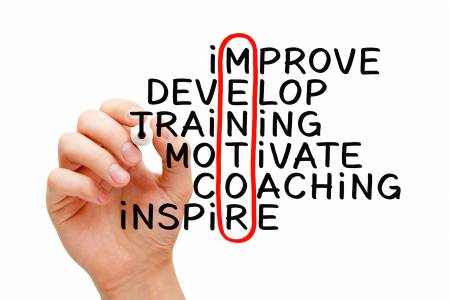 Why Choose Our HR Advisors?
Introducing Rely Ltd, an independent HR and training consultancy based in Dorchester, Dorset. Rely Ltd was founded by Nicky Cooksley in 2005, and she continues to operate the business to this day. If your business operates within a 60km radius of Dorchester and you require HR advisory services or training, Rely Ltd can help. We work alongside a diverse range of small-to-medium-sized businesses in sectors ranging from construction, engineering, and manufacturing to charitable trusts and entertainment venues.
Our approach is a down-to-earth one that's grounded in common sense. We bring a wealth of experience and knowledge to the table that underpins the sound support and guidance that we offer. We offer impartial advice in all areas of HR and employment matters, ensuring a healthy work environment. There are few issues we've not dealt with, and our ability to remain up to date with the changing landscape ensures that our advice always remains relevant.
We seek to support clients in any way we can, even providing access to various associates and employment lawyers when needed. Join the many clients who've come to rely on Rely Ltd's capabilities by getting in touch with our team today.
Contact Us
Having read through the article above, it should now be obvious who to call when you're looking for employer-focused HR consultants. We're confident of our ability to provide your business with the right HR solutions. Human resources are an integral part of any organisational structure, but not every organisation is the same.
Our HR advisors will ensure that you receive the right level of support for your employees, ensuring complete HR compliance.
We offer sound advice and support to help boost your work environment and the well-being of your employees, improving both staff morale and performance.If you would like to hear more about what our HR advisors can do for you, don't hesitate to call Rely Ltd today on 01305 889781.
If you would prefer to get in touch in writing, you can do so by either completing our online contact form or emailing nicola@rely.company. We'll be in touch as soon as possible.